Pulmonary embolism is a blockage in one of the pulmonary arteries in your lungs. In most cases, pulmonary embolism is caused by blood clots that travel to the lungs from deep veins in the legs or, rarely, from veins in other parts of the body (deep vein thrombosis). Because the clots block blood flow to the lungs, pulmonary embolism can be life-threatening. However, prompt treatment greatly reduces the risk of death. 
Obstructive sleep apnea is the most common sleep-related breathing disorder. It causes you to repeatedly stop and start breathing while you sleep. There are several types of sleep apnea, but the most common is obstructive sleep apnea. This type of apnea occurs when your throat muscles intermittently relax and block your airway during sleep. A noticeable sign of obstructive sleep apnea is snoring.
Pleural effusion is an abnormal, excessive collection of this fluid. A build-up of fluid between the tissues that line the lungs and the chest. There are two types of pleural effusion: transudative pleural effusion is caused by fluid leaking into the pleural space. This is from increased pressure in the blood vessels or a low blood protein count. Heart failure is the most common cause.
Occupational lung diseases
Most occupational lung diseases are caused by repeated, long-term exposure, but even a severe, single exposure to a hazardous agent can damage the lungs. Occupational lung diseases, like other lung diseases, usually require an initial chest X-ray or CT scan for a clinical diagnosis. In addition, various tests may be performed to determine the type and severity of the lung disease.
Asthma also called bronchial asthma, is a disease that affects your lungs. It's a chronic (ongoing) condition, meaning it doesn't go away and needs ongoing medical management. Asthma affects more than 25 million people in the U.S. currently. This total includes more than 5 million children. Asthma can be life-threatening if you don't get treatment. Our respiratory clinic review your medical history, including information about your parents and siblings. Also, we ask you about your symptoms. 
Eosinophilic lung diaseases
Eosinophilic lung diseases are a diverse group of pulmonary disorders associated with peripheral or tissue eosinophilia. They are classified as eosinophilic lung diseases of unknown cause (simple pulmonary eosinophilia [SPE], acute eosinophilic pneumonia [AEP], chronic eosinophilic pneumonia [CEP], idiopathic hypereosinophilic syndrome [IHS]), eosinophilic lung diseases of known cause (allergic bronchopulmonary aspergillosis [ABPA], etc.
Bronchitis can be acute, meaning it's caused by a virus or bacteria, or it can be caused by allergies. Acute bronchitis usually goes away after a few days or weeks. Allergic bronchitis is chronic and may be caused by exposure to allergy triggers like tobacco smoke, pollution, or dust. You may also hear it called chronic bronchitis. Chronic bronchitis is part of chronic obstructive pulmonary disease (COPD), along with emphysema. Chronic bronchitis can last for months or longer.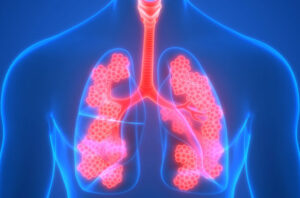 Chronic obstructive pulmonary disease (COPD) is a chronic inflammatory lung disease that causes obstructed airflow from the lungs. Symptoms include breathing difficulty, cough, mucus (sputum) production and wheezing. It's typically caused by long-term exposure to irritating gases or particulate matter, most often from cigarette smoke. People with COPD are at increased risk of developing heart disease, lung cancer and a variety of other conditions.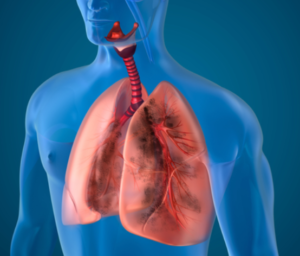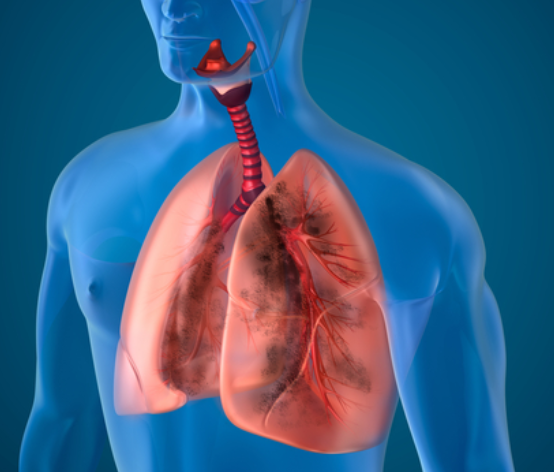 Interstitial lung disease
Interstitial lung disease may be caused by long-term exposure to hazardous materials, such as asbestos or coal dust, or it can be caused by an auto-immune disease such as rheumatoid arthritis. Once lung scarring occurs, it's generally irreversible. Symptoms include a dry cough. Shortness of breath can occur either at rest or after exertion. Treatment depends on the underlying cause but often includes steroids.
Tuberculosis ( Pulmonary & extra Pulmonary)
Tuberculosis (TB) is a potentially serious infectious disease that mainly affects the lungs. The bacteria that cause tuberculosis are spread from person to person through tiny droplets released into the air via coughs and sneezes. Once rare in developed countries, tuberculosis infections began increasing in 1985, partly because of the emergence of HIV, the virus that causes AIDS. HIV weakens a person's immune system, so it can't fight the TB germs.
Lung cancer is cancer that forms in tissues of the lung, usually in the cells that line the air passages. It is the leading cause of cancer death in both men and women. There are two main types: small cell lung cancer and non-small cell lung cancer. These two types grow differently and are treated differently. Non-small cell lung cancer is the more common type.
Sarcoidosis is a disease characterized by the growth of tiny collections of inflammatory cells (granulomas) in any part of your body — most commonly the lungs and lymph nodes. But it can also affect the eyes, skin, heart and other organs. The cause of sarcoidosis is unknown, but experts think it results from the body's immune system responding to an unknown substance. Some research suggests that infectious agents and chemicals could be responsible for the formation of granulomas in people who are genetically predisposed.
Pneumonia is an infection that inflames the air sacs in one or both lungs. The air sacs may fill with fluid or pus (purulent material), causing cough with phlegm or pus, fever, chills, and difficulty breathing. A variety of organisms, including bacteria, viruses and fungi, can cause pneumonia. Pneumonia can range in seriousness from mild to life-threatening. It is most serious for infants and young children, people older than age 65, and people with health problems or weakened immune systems.